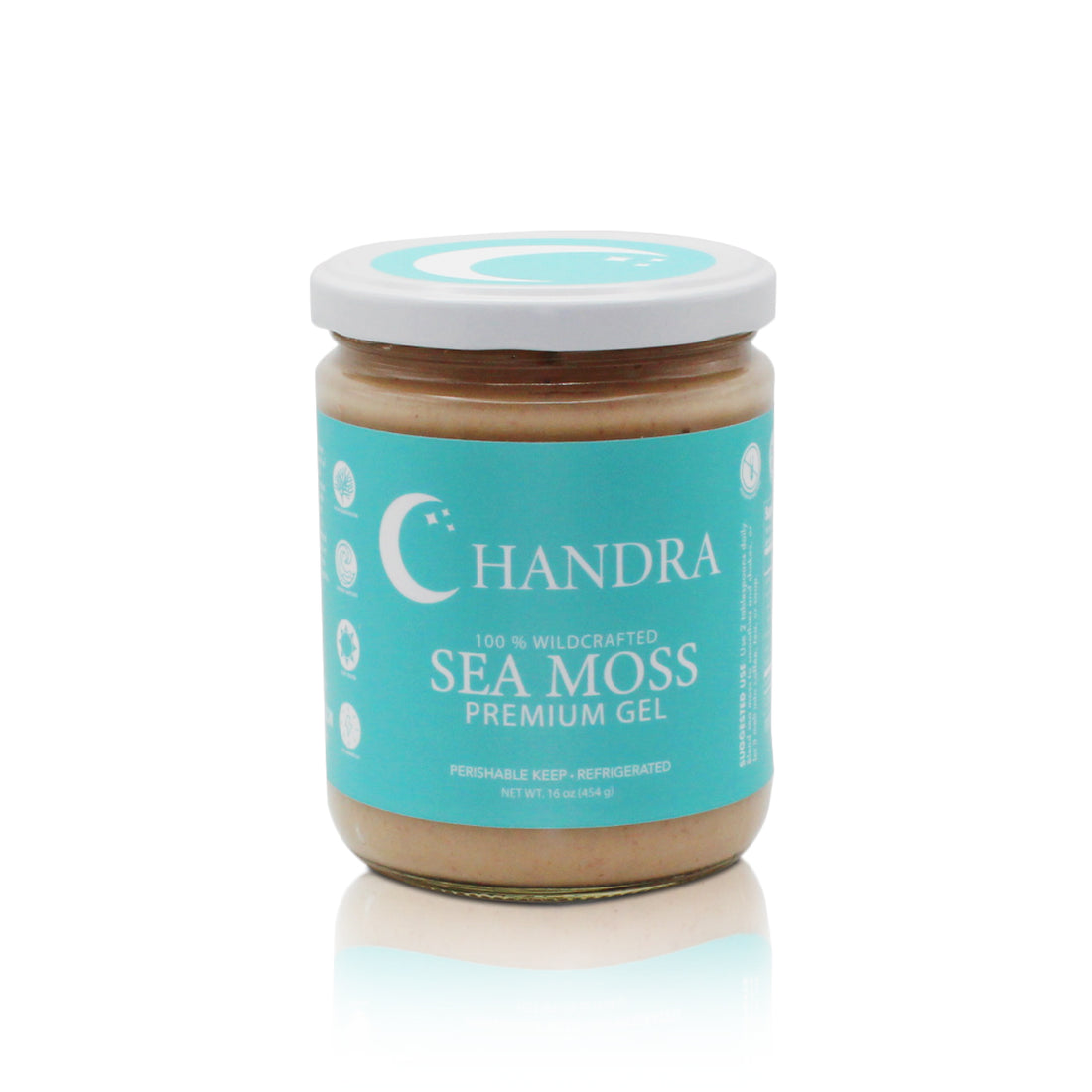 Honduran Sea Moss is a one-of-a-kind superfood that naturally delivers 90% of the minerals your body craves for balance and nourishment. Our premium sea moss is 100% wild-harvested and sun-dried to organically preserve its high nutritional value.
Our premium sea moss gel has everything you need to keep you feeling energized and nourished throughout your day.

Inflammation Relief

 

- The high potassium chloride content works to reduce inflammation in the body and soothe mucus membranes in the respiratory system. 
Increase Energy Levels

 

- Sea moss' composition of iodine and selenium helps boost energy levels and supports a healthy thyroid for hormonal production. 
Digestive Support

 

- Sea moss helps regulate gut health and supports digestive wellness by promoting good bacteria within the digestive system. 
Natural Detoxifier

 

- Draws out toxins from the body to promote detoxification and improved overall health.
Consume two tablespoons to support your immune system and boost overall body vitality. Blend it into smoothies and shakes; or let it melt into coffee, tea, or soup. Sea Moss is easily incorporated into the food and drinks you already consume daily.
Only the purest ingredients.
No fillers, bleach, GMO Ingredients, fluoride, pesticides, or additives.
We never boil our product. 
Sea moss obtains its benefits through interactions with the ecosystem it develops in. The quality of the water,  the movement of the water, the rocks it grows on, the sunshine, fresh air, and nutrients that only a natural ecosystem can provide, each play crucial roles in sea moss development. Wildcrafted, ocean-grown sea moss contains significantly more minerals and nutrients.
Chandra's sea moss is harvested exclusively off of the shores of Roatán, Honduras, as advocated by the late Dr. Sebi.
Roatán has been recognized with the Blue Flag certification, awarded by the Foundation for Environmental Education (FEE) to areas around the world that meet exceptional safety, quality and environmental criteria.
Yes, all of our products are organic and processed without any chemicals, fertilizers, pollutants, and GMOS.
Our only ingredients are sun-dried, wildcrafted sea moss, organic fruits, and Mountain Valley spring water.
Yes! Our sea moss gel consists of sea moss, organic fruits, and spring water.
We recommend taking two tablespoons, daily.
Sea Moss is easily incorporated into the food and drinks you already consume daily. Blend it into smoothies and shakes; or let it melt into coffee, tea, or soup.
Sea Moss Gel is good for approximately 4 weeks in the refrigerator, and up to one year in the freezer. Freeze the gel in ice cube trays or our freezer-safe glass.
Raw Sea Moss should be stored in a cool, dry environment.
Love It!
I am loving Chandra Sea Moss Gell. So far the Mango Gel my favorite, but I like the plain Gel too.
As an added bonus; I've also noticed less pain/cramps, cravings and hurdles that come with my PCOS (Polly Cystic Ovarian Syndrome) and possible perimenopause, when I'm drinking the Gel.
I sleep wonderfully since I've started adding it to my drinks, and I feel like I get more out of my workout, without craving a sweet drink or snack a few hours after.
My New Routine
I tried Chandra Sea Moss on a whim, and I was surprised at how much I love it!
After taking many steroids due to a freak allergic reaction, I was working out harder and constantly eating; which left me a bit heavier and feeling awful from all of the side effects .
I have been adding Chandra to my regular routine about 5-6 days a week for almost 2 weeks; my skin looks great, my joints and muscles ache less and I feel so much better this week!
I was super sceptic that I wouldn't feel much difference, but my tummy hasn't been able to tolerate coffee much and I desperately needed a pick me up in my routine.
Since using Chandra, I have so much more energy to my workout and my day. I'm finally seeing results to my muscle tone and figure, which after a month of steroids felt like an impossible and incredibly frustrating.
I imagine my body was quenched from lack of nutrients, but I am in awe at how much better I feel with just a little sea moss additive to my smoothie.